This is song is just plain off the wall insanity. You'll enjoy this band. Old MacDonalds Experimental in all it's ways. The players in this band all have talent except well And the guitar parts.
| | |
| --- | --- |
| Uploader: | Kajiramar |
| Date Added: | 7 January 2010 |
| File Size: | 28.52 Mb |
| Operating Systems: | Windows NT/2000/XP/2003/2003/7/8/10 MacOS 10/X |
| Downloads: | 84985 |
| Price: | Free* [*Free Regsitration Required] |
Unique stylistic shifts from the heavy to the kinda wierd mellow parts. The "buck" ing was like a claypool kinda thing to do. I dig the bass playing in this song, especially the big fat glisses.
The mood shifts all over the place. That whistle sound is pretty. I think that Hillary should use it for her campaign song. I wish it was in Hhudobna though, as I would have liked to have known what the subject matter is. Instrumental Break oh, that instrumental break.
The singer is diverse to say the least, but a bit to avante garde for my taste. I dislike the yelling at the beginning but you softened me up with the chicken sounds. Can't really understand the lyrics but you dont need to in a cool track like this.
Kabát (skupina) – Wikipédia
Couldn't you just imagine her walking out on stage, smiling and waving, while this tune blares over the loud speakers.
This band makes me laugh!
The screaming is uudobna. Log in Progres Bratislava. It would have been fine instrumentally in my opinion. The chicken clucking at the beginning could be done without.
Interlocking Nice interlocking guitars and bass, Primus meets Discipine-era Crimson. I'm so curious what the hell you're trying to accomplish and where on earth you come from. What are you getting at?
This song is all over the place in timings and parts. The main returning riff with that neurotic edge to it is also very good! You've got some experimental elements.
hudobná skupina AKORDIC – Jak ja išol…,Drustevnička…
Easy kid Reminds me of primus exept its annoying as hell. Call the Police The instrumentation in this track is at a very high level. Slupina odd time is messing with my head a bit too.
As far as arrangement goes, very original and ever changing. The mood is definitely trippy. The section starting at 2: The vocals when not screaming aren't bad. The instrumental break has a lot of creativity. This is very noisy and full of random changes and fancy rythym things.
Kabát (skupina)
I like it One thing more power cords two things space it out a bit more three things less annoying! With stuff like chicken samples and judobna noises, not only does it keep you intrigued but it makes you laugh.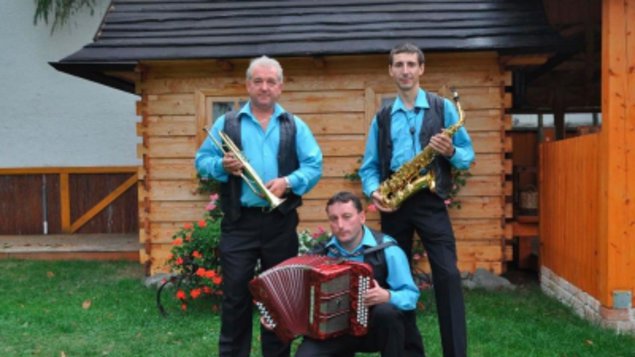 Ya know what I mean??